Annual Security Reports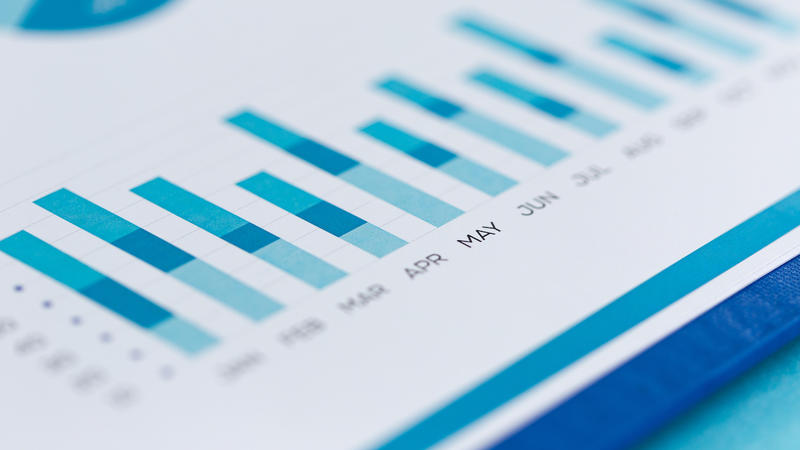 Annually, Penn State University publishes the Annual Security Reports titled "Policies, Safety, & U," which include crime statistics for the previous three years, campus security policies, and crime prevention and safety awareness programs. 
These reports contain Clery Act crime statistics from the previous three years that were reported to University Police, as well as other University offices, Campus Security Authorities, and local law enforcement agencies, that occurred at the following locations: on campus, non-campus buildings or property owned or controlled by Penn State University, and public property within, or immediately adjacent to campus. Also, this report includes institutional policies concerning alcohol and drug use, crime prevention, the reporting of crimes, sexual assault, and other matters. 
For those campuses that have on-campus student housing, the Annual Fire Safety Report is included in the Annual Security Report. The Annual Fire Safety Report includes fire statistics from the previous three years and important information about fire safety policies and procedures.
If you are unable to print the report from the website, a printed copy of the report may be obtained by contacting University Police and Public Safety at 814-865-1864.
This report is a result of the Jeanne Clery Disclosure of Campus Security Policy and Campus Crime Statistics Act and complies with Federal reporting requirements, specifically 20 U.S. Code Section 1092(f).
The following reports are broken down by campus alphabetically:
Abington
2023 Annual Security and Fire Safety Report (pdf)
2022 Annual Security and Fire Safety Report (pdf)
2021 Annual Security and Fire Safety Report (pdf) (Updated 2/10/22)
 
Altoona
2023 Annual Security and Fire Safety Report (pdf)
2022 Annual Security and Fire Safety Report (pdf)
2021 Annual Security and Fire Safety Report (pdf) (Updated 2/10/22)
 
Beaver
2023 Annual Security and Fire Safety Report (pdf)
2022 Annual Security and Fire Safety Report (pdf)
2021 Annual Security and Fire Safety Report (pdf) (Updated 2/10/22)
 
Behrend
2023 Annual Security and Fire Safety Report (pdf)
2022 Annual Security and Fire Safety Report (pdf)
2021 Annual Security and Fire Safety Report (pdf) (Updated 2/10/22)
 
Berks
2023 Annual Security and Fire Safety Report (pdf)
2022 Annual Security and Fire Safety Report (pdf)
2021 Annual Security and Fire Safety Report (pdf) (Updated 2/10/22)
 
Brandywine
2023 Annual Security and Fire Safety Report (pdf)
2022 Annual Security and Fire Safety Report (pdf)
2021 Annual Security and Fire Safety Report (pdf) (Updated 2/10/22)
 
Penn State Dickinson Law
2023 Annual Security Report (pdf)
2022 Annual Security Report (pdf)
2021 Annual Security and Fire Safety Report (pdf) (Updated 2/10/22)
 
DuBois
2023 Annual Security Report (pdf)
2022 Annual Security Report (pdf)
2021 Annual Security Report (pdf) (Updated 2/10/22)
 
Fayette
2023 Annual Security Report (pdf)
2022 Annual Security Report (pdf)
2021 Annual Security Report (pdf) (Updated 2/10/22)
 
Greater Allegheny
2023 Annual Security and Fire Safety Report (pdf)
2022 Annual Security and Fire Safety Report (pdf)
2021 Annual Security and Fire Safety Report (pdf) (Updated 2/10/22)
 
Great Valley/Navy Yard
2023 Annual Security Report (pdf)
2022 Annual Security Report (pdf)
2021 Annual Security Report (pdf) (Updated 2/10/22)
 
Harrisburg
2023 Annual Security and Fire Safety Report (pdf)
2022 Annual Security and Fire Safety Report (pdf)
2021 Annual Security and Fire Safety Report (pdf) (Updated 2/10/22)
 
Hazleton
2023 Annual Security and Fire Safety Report (pdf)
2022 Annual Security and Fire Safety Report (pdf)
2021 Annual Security and Fire Safety Report (pdf) (Updated 2/10/22)
 
Milton S. Hershey Medical Center
2023 Annual Security and Fire Safety Report (pdf)
2022 Annual Security and Fire Safety Report (pdf)
2021 Annual Security and Fire Safety Report (pdf) (Updated 2/10/22)
 
Lehigh Valley
2023 Annual Security Report (pdf)
2022 Annual Security Report (pdf) (Updated 9/28/22)
2021 Annual Security Report (pdf) (Updated 2/10/22)
 
Mont Alto
2023 Annual Security and Fire Safety Report (pdf)
2022 Annual Security and Fire Safety Report (pdf)
2021 Annual Security and Fire Safety Report (pdf) (Updated 2/10/22)
 
Navy Yard/Great Valley
2023 Annual Security Report (pdf)
2022 Annual Security Report (pdf)
2021 Annual Security Report (pdf) (Updated 2/10/22)
 
New Kensington
2023 Annual Security Report (pdf)
2022 Annual Security Report (pdf)
2021 Annual Security Report (pdf) (Updated 2/10/22)
 
Schuylkill
2023 Annual Security and Fire Safety Report (pdf)
2022 Annual Security and Fire Safety Report (pdf)
2021 Annual Security and Fire Safety Report (pdf) (Updated 2/10/22)
 
Scranton
2023 Annual Security Report (pdf)
2022 Annual Security Report (pdf)
2021 Annual Security Report (pdf) (Updated 2/10/22)
 
Shenango
2023 Annual Security Report (pdf)
2022 Annual Security Report (pdf)
2021 Annual Security Report (pdf) (Updated 2/10/22)
 
University Park
2023 Annual Security and Fire Safety Report (pdf)
2022 Annual Security and Fire Safety Report (pdf)
2021 Annual Security and Fire Safety Report (pdf) (Updated 2/10/22)
 
Wilkes-Barre
2023 Annual Security Report (pdf)
2022 Annual Security Report (pdf)
2021 Annual Security Report (pdf) (Updated 2/10/22)
 
York
2023 Annual Security Report (pdf)
2022 Annual Security Report (pdf)
2021 Annual Security Report (pdf) (Updated 2/10/22)
 
For Emergencies, Call 911