University Police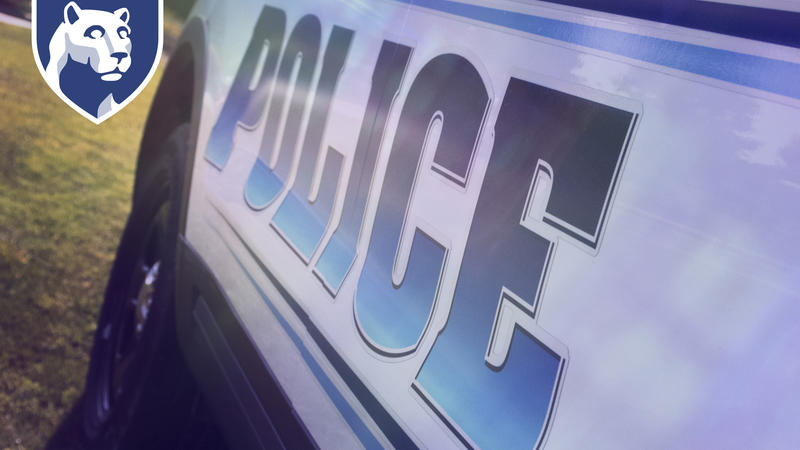 Established in 1926 as Campus Patrol, today Penn State University Police and Public Safety is responsible for protecting and serving more than 100,000 of Penn State's students, employees and visitors at 22 campuses located throughout Pennsylvania.
The police division is a full-service police agency with sworn police officers who have full law enforcement authority. University Police is one, cohesive department serving 22 campuses across Pennsylvania.
_________________________________________________________________
CALEA

®

 Accreditation Public Comment Portal
As part of its accreditation process under CALEA® (Commission on Accreditation for Law Enforcement Agencies, Inc.), Penn State University Police and Public Safety is required to provide annual notice of the availability of the CALEA® Public Access Portal, which allows for public comment on the performance of the agency.
The purpose of this portal is to receive comments regarding an agency's compliance with CALEA® standards, engagement in the service community, delivery of public safety services, and overall candidacy for accredited status. It provides an opportunity for community members to provide comments, commendations, and other information regarding the agency's quality of service or other relevant information, all of which will be used to support continuous improvement and foster professional excellence.
Please click on the link below to access the public comment portal:
CALEA® Accreditation Public Comment Portal
The portal will be available for comment submission through December 31, 2023.
Please Note: The portal should not be used to submit information that is of an immediate nature or requires the immediate attention of University Police. Further, the comments submitted to the portal will receive no response.
For all other communication with University Police, please contact (814) 863-1111 (University Park) or 911 in an emergency. Community members may also reach out in-person at 30 Eisenhower Parking Deck (University Park) or submit crime reports online at police.psu.edu/report-crime.
For Emergencies, Call 911